Our Work
Top-rated disinfecting solutions in New York
New York Disinfecting Solutions
Do you need professional disinfecting services for your event space, production facility, or sound stage? Looking to keep your workspace clean and safe for everyone? Here at East Village Environmental, we specialize in all kinds of professional disinfecting solutions for production companies, commercial kitchens, doctors' offices, and more. We offer a number of services that are all tailored to your specific needs and your unique space. As one of the top-rated disinfecting companies in New York, we're dedicated to providing your business with the world-class services you need. Keep scrolling to learn more about our professional disinfecting solutions, or contact East Village Environmental to get started on your personalized services with a free estimate today.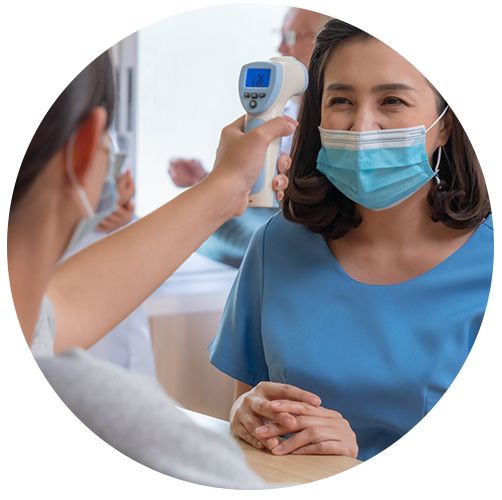 Disinfecting Services We Provide:
Professional disinfecting solutions

Registration services for contact tracing

Fogging

Safety signage & PPE

Onsite cleaning representatives

Temperature checks

Onsite medics & compliance officers

And more!
The Best Disinfecting Company In New York
No matter what kind of space your production company has, the experts here at East Village Environmental are ready to help you. We have years of experience working with all types of businesses and spaces. Keep reading to learn more about some of the spaces we can help manage and clean with our professional disinfecting solutions.
Production Facilities
Producing television and movies can be a challenge in and of itself, however it becomes even more challenging when your company isn't CDC compliant and you face being shut down. Whether you're making content for cell phones or the silver screen, the experts at East Village Environmental are here to help you. By providing professional disinfecting solutions and air filtration services, we can help your production company stay up and running, allowing you to create content for the world once again.
Sound Stages
Whether you're recording the next hit single or an audio book, your sound stage can use professional disinfecting solutions. At East Village Environmental, we can help keep your sound stage or recording studio safe and clean with personalized disinfecting services that are tailored to your needs and unique space. We can keep those who use your space safe with professional cleaning solutions. You can also rest assured knowing that you're partnering with a top-rated disinfecting company that has years of experience working with sound stages of all kinds.
Event Spaces
With a lot of people comes a greater potential for the spreading of germs and viruses. While you may not always be able to control everything when you own or operate an event space, you can still sway the odds in your favor when you get professional disinfecting solutions from East Village Environmental. Here at EVE, we can help keep your event space clean and safe with services like disinfecting solutions, air filtration services, onsite cleaning representatives, and more. If you need disinfecting services for your New York event space, then partnering with EVE is a great investment for your business.
Ready to get started on your personalized disinfecting services? Contact East Village Environmental to get a free quote for your solutions today.